This post may contain affiliate links. Please review the
disclaimer page
for more information.
Tired of being viciously attacked by no see ums outdoors?
Are you putting up a hard fight to resist their powerful, irritable bites, but your current battle strategy doesn't match up to their persistence?
Like you, millions of people, and livestock worldwide endure brutal injustices at the hands of no see ums. In fact, "the only large inhabited land-masses where they are known to be absent are New Zealand and the southernmost areas of South America".*
You're not alone in this struggle; and despite your current situation, you can fight back. By using an effective no see ums repellent, you can finally linger outdoors, whenever you want and for however long.
With so many options out there, together, we'll take a look at the 10 best no see ums repellents you can turn to for comfort.
---
How to Find the Best No See Ums Repellents
When searching for the best no see ums repellents, there are several factors to consider in order to make an informed decision. Firstly, look for repellents specifically designed to combat these tiny, biting insects, as their effectiveness may vary compared to general mosquito repellents.
Check the product labels for active ingredients such as DEET, picaridin, or oil of lemon eucalyptus, as these have been proven effective against no see ums. It's important to note that no see ums are known to be more persistent and resilient than mosquitoes, so a higher concentration of these active ingredients is often preferred.
Additionally, consider user reviews and ratings to gauge the repellent's effectiveness in real-world scenarios. Look for long-lasting formulas that provide protection for extended periods.
Furthermore, consider the application method that suits your preferences, whether it's a spray, lotion, or wearable device.
Lastly, consider any personal preferences, such as natural or scent-free options, if those are important to you. By considering these factors, you can narrow down the options and find the best no see um repellent that suits your needs.
---
10 Best No See Ums Repellents to Sport in 2023
No see ums repellents aren't the only options at your disposal. Depending on your location, you may need to consider other factors, For example, if you're living close to a no see ums breeding site, perhaps a pond, simply wearing repellents won't reduce their numbers.
Check out this article if you wish to entertain guests and family outdoors, but often have issues with no see ums.
But, if you're only looking to protect you and a few other immediate relatives, here's the 10 best no see ums repellents to sport with.
1. Avon Skin So Soft Bug Guard Plus Picaridin
Avon SSS Bug Guard Picaridin boasts a strong aroma, but pleasant scent. It contains 10% of the active ingredient, picaridin, which is a famous compound used in many insect repellents.
It's ideal for excursions, and make no mistake, its pleasant fragrance is potent enough to steer no see ums in the opposite direction. It's kid-friendly; and, according to a frequent camper with a decade of experience using Avon SSS Bug Guard Picaridin, "this stuff kept them away".
It's a must-have camping companion, and the towelettes are great to keep on hand during boating and hiking journeys.
---
2. Avon's Skin So Soft Insect Repellent Moisturizing Lotion
This no see ums repellent not only turns biting midges away but hydrates your skin. Its DEET and PABA-free content ensure your skin sees little to no irritation. Avon SSS insect repellent moisturizing lotion is infused with vitamin E and aloe vera, which is added protection and hydration for your skin.
Do you love soaking up the sun on the beach? This is a nifty repellent to chill with; plus, it'll protect your skin from sun damage. Some parents have applied it to their toddlers during summer periods and have encountered little to no experience with sand-flies.
Avon's Skin So Soft insect moisturizing lotion is light enough for application under makeup, and potent enough to repel no see ums.

---
3. Coleman MAX DEET Insect Repellent
Mark, who've tried so many insect repellents, related that only Coleman MAX 100% DEET insect repellent worked for him. As this no see ums repellent soaks into the skin, it may well be effective during the rain. However, after a swim or shower, reapplication is necessary to ensure its effectiveness.
Obviously, DEET is the active ingredient in this repellent. Its protection is long-lasting and may hold up for about 10 hours. In addition to biting midges, Coleman MAX keeps mosquitoes, chiggers, and gnats away.
The repellent carries low odor, so there's no need to worry about smelling like bug spray. It's ideal for severe infestations, especially if you must trek through thick, dense forest shrubbery.
---
4. Avon's Skin So Soft Bug Guard Plus Expedition SPF
There are obvious reasons why this repellent made the "best no see ums repellent" list. Avon's SSS bug guard plus expedition SPF is appropriate for trekking journeys; think deep-woods camping or hiking. Protection against no see ums goes beyond 8 hours, and its hypoallergenic content ensures your skin is less prone to reactions.
Feel safe and secure knowing that this repellent has been "dermatologist-tested", DEET-free, and without PABA. This is an aerosol spray, which facilitates easy application, but there is a corresponding lotion that may be applied to kids. Of course, the fragrance of each repellent differs.
---
5. NO No-See-Um Natural Insect Repellent
This doesn't kill no see ums, but it sure does a bang-on job of repelling them. It's an all-natural, DEET-free, and non-poisonous repellent. NO No-See-Um insect repellent is also picaridin-free, and it's 100% plant-based ingredients make it awesome for vegans.
---
6. REPEL's Insect Repellent Citronella Candle
Keep your deck and patio area no see um- free with this repellent. This candle was made using citronella, which research shows have insect-repelling properties. REPEL's insect repellent citronella candle comes equipped in 10-ounce, which means you get up to 20 hours of protection when you light-up this baby on your patio.
It's ideal for campsite and porch areas because of its portability. Simply lift and take with you; it's that easy. To create a barrier around your perimeter, several citronella candles may be used to maximize its effect.
With this no see ums repellent, sand-flies and other biting flies will find your home repulsive and stay clear. That's what you're dying for, right? If REPEL's insect repellent citronella candle isn't available, here is a list of other citronella candles to choose from.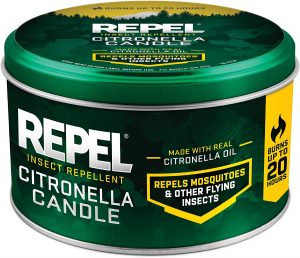 ---
7. Sawyer Products Premium Ultra 30% DEET Insect Repellent in Liposome Base Lotion
Are you looking for the best no see ums repellent that's strictly lotion base? A no see ums repellent that's non-greasy and won't stain your clothing, and is resistant to sweating? This 30% DEET liposome base, the odourless lotion may well be the magic potion you're yearning for.
This repellent provides protection against no see ums, and other insects, including ticks, flies, and fleas. Protection goes up to about 11 hours and is extended with reapplication. If sitting in your backyard early mornings or late evenings, when no see ums are most active, is your thing, this lotion is a must-have.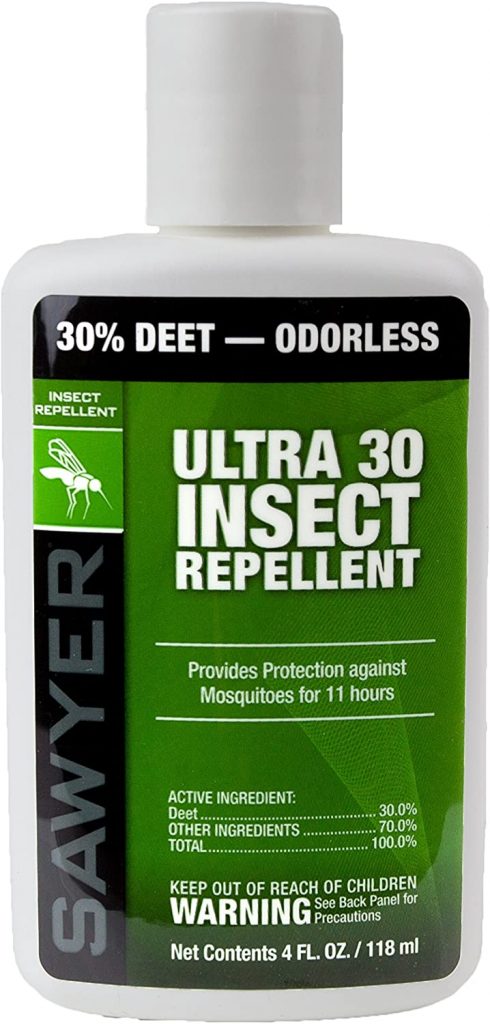 As the active ingredient, liposomes are natural elements you'd often find in cosmetics. Hence, there's usually no need to worry about discomfort with application or complications with your skin.
One customer in South Florida, who bought this lotion, related how he was able to finally enjoy sitting on his porch without being eaten alive. Dare to reclaim such comfort while you lounge on your porch?
---
8. Controlled Release Insect Repellent Lotion
This is your family-friendly 'keep no see ums at bay' repellent, made using 20% DEET. As DEET is enclosed in a protein, it dissolves slowly, making protection against no see ums last longer. Sweat a lot? No problem; this controlled release insect repellent lotion works well with your body dripping in sweat, too.
It doesn't contain an odor, so no need to shy away from being around friends. It's compatible with sunscreen, which means that both repellent and SPF can be used.
If you're concerned about your kids being exposed to DEET, take comfort knowing this controlled lotion is EPA-approved. One customer who bought this lotion mentioned how it worked wonders for his kiddos during their deep woods camping trip. For him, it's now a family product.
---
9. Sawyer Products Premium Permethrin Clothing Insect Repellent
Treat your clothing, gears, and tents to avoid being swarmed by biting midges. This clothing and gear repellent, made with permethrin, lasts up to 6 weeks. It's odorless once dried, and it's gentle on your clothing. This spray doesn't leave stains behind or damage your possessions.
For ultimate protection from this clothing repellent, use alongside a skin-applied repellent to hit no see ums where it hurts. With this combo, you're like a fortitude walking amongst no see ums and other creepy-crawlies, untouched and unbothered.
This no see ums repellent is as effective as 100% DEET and offers protection against mosquitoes that transmit diseases.
One man recounted how fantastic this permethrin clothing insect repellent worked, while he spent 9 days in the Peruvian jungle.
---
10. Bug Soother Spray
Bug Soother spray "actually helped cut down the no see ums attacks in Florida," according to a customer. For a no see ums repellent with 100% pure lemongrass essential oil as its active ingredient, it sure does pack quite the punch.
Your skin will love the ingredients of this spray. It consists of glycerine, castor oil, vitamin E, among others. The scent is human-friendly, but unattractive to no see ums and other insects.
Are you looking to enjoy a game of golf with friends? Are you engaged in a bit of backyard farming? The Bug Soother spray is ideal for these situations and many other activities.
It is safe for kids, dogs, and some farm animals.
---
Best No See Ums Repellents, Conclusion
Remember, from our "best no see ums repellent" list, choosing which repellent to sport with for 2019 depends greatly on the activities you perform outdoors, how long you'll need protection for, and how infested your geographic location is.
Regardless, these are some of the best no see ums repellents that will offer protection against these biting midges.